Eastport, ME
Eastport, Maine is the principal city of Moose Island, which is west and slightly north of Campobello Island. Its' history is recorded as far back as 1600.
For years, Eastport has been noted as being the eastern-most "city" in the United States, while Lubec remains the eastern-most "town" in the United States.
The population grew with the emergence of the sardine fishery and related canning businesses, which studded the shoreline by the end of the nineteenth century. A large marina in the center of the town still serves the local fisherman.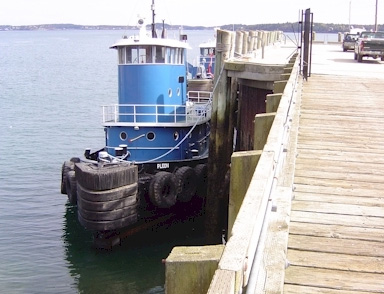 As the industry declined, many people moved away. The city went bankrupt in 1937. In 1976, the Groundhog Day Gale destroyed many structures on the waterfront.
There is an international ferry crossing to Deer Island during the summer months. Eastport's 4th of July is a destination for thousands of celebrants. Navy ships have docked there during the 4th of July celebration for many years.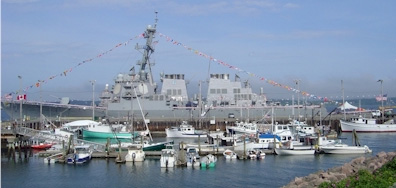 The city celebrated its bicentennial in 1998. In 2001, Eastport was the setting of the Reality-TV show "Murder in Small Town X", with Gary Fredo. In the show, Eastport was referred to as "Sunrise, Maine."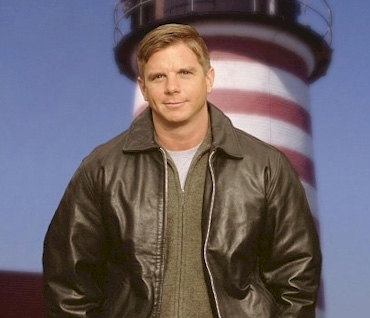 During the spring and summer season, Eastport is alive with many arts and craft shops, antique shops, street vendors and more.