Island History
Campobello Island first appeared on a European maps in 1607. Prior to that the Passamaquoddy Indians had hunted, fished, and harvested clams and sea urchins at what they called "A bah quiet."
The French were the first Europeans to settle Campobello, calling the island "Port aux Coquilles". The Treaty of Utrecht placed the island under English control in 1713. They built huts along the island's northwest and southwest shores.
By the time New England settlers of Scottish and Irish descent settlers arrived on the Island in 1765, several trading posts were already established.
In 1767, Captain William Owen and three of his nephews received a grant from the Governor General of Nova Scotia. Captain Owen came to the island and named it Campobello three years later, bringing with him 38 settlers. The settlers included boat builders, masons, potters, brick makers, gardeners, laborers, servants, a blacksmith, a barber and a tailor.
They built a total of 15 homes. They then planted crops, which included oats, peas, barley, wheat rye, clover, hemp, flax, potatoes, turnips, apple trees and plum trees. They cleared and fenced land for hay.
Earlier settlers had traded in cured fish but trade now included lumber, potash shipments to England, shingles and cordwood to Boston, and a West Indies market for salt pollock in exchange for rum.
Campobello's population consisted of 36 English and 37 New Englanders. They lived in hamlets at what are now Wilson's Beach and Welshpool.
The local stores sold dry goods, groceries, spices, molasses, carpets and rum. Men's tailored suits and women's clothing was also produced on the island.
At the end of the American Revolution the notorious Benedict Arnold and his socialite wife Peggy lived in a place called "Snug Cove" on Campobello Island. Peggy (Shippen) Arnold ultimately found the Snug Cove and the island to be too dull for a "Philadelphia Lady" and the couple ultimately moved to Saint Johns, New Brunswick where they stayed from 1789 to 1793.
During the 1880's, wealthy people had extensive leisure time and the means to enjoy it. They sought out seaside (and lakeside) resorts to escape the heat of pre-air conditioning cities. In 1881, a consortium of Boston and New York businessmen who, intending to develop the area as a fashionable resort, constructed three luxurious hotels acquired most of the southern portion of Campobello Island.
Pictured below is the Tyn-y-Coed hotel at left, and the Tyn-y-Maes at right.

Hotel brochures touted the favorable climate, the clean, bracing, salt-tinged, balsam-scented air and the abundant scenic beauty. Brochures also espoused unequaled boating (sailboats, rowing, canoes with Passamaquoddy Indian guides), enjoyable excursions by land and sea, and relief from hay fever.
he Canadian and American press promoted Campobello as a summer resort.
Families from New York, Boston, Philadelphia, Ottawa, and Montreal came to Campobello's hotels by private yacht, steamship, and train for extended summer vacations. Several of the families, including Franklin Roosevelt's parents, James and Sara Roosevelt, liked the area so much that they purchased land. They then either refurbished existing houses or built new, large "cottages".
Five of those turn-of-the-century cottages remain, and today make up the historic core of the Roosevelt Campobello International Park. The FDR summer home is the Park's centerpiece, and the Prince, Hubbard, Wells-Shober, and Johnston Cottages provide meeting space, dining facilities, and lodging for guests of the Commission's conference program.
Campobello's hotels and large private cottages prospered until about 1910. These were primarily located on the western shores of Campobello Island in Welshpool.
In 1915 the Campobello Company sold its holdings to a group of New York businessmen who took the name Campobello Corporation.
In 1930, this Corporation's interests were sold to the remaining summer colony residents and the name was changed to the Campobello Island Club.
FDR and his family spent summer vacations on Campobello Island over a period of some 55 years where Mr. Roosevelt would spend hours upon end sailing and exploring the islands natural resources.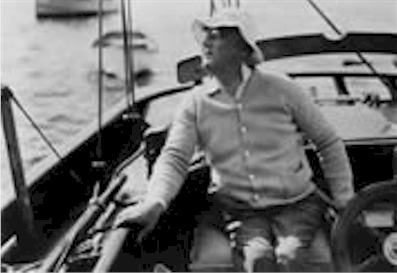 FDR's experiences on his "beloved island" and what he learned on Campobello certainly played a role in shaping a great leader of the United States and of the world. As President, his attitudes and policies toward Canada and toward international cooperation were undoubtedly influenced by his own personal relationships and close ties with Canadians during his Campobello summer vacation visits.His policies toward Native Americans were a reflection of his associations with the Passamaquoddy Indians he came to know and respect at Campobello.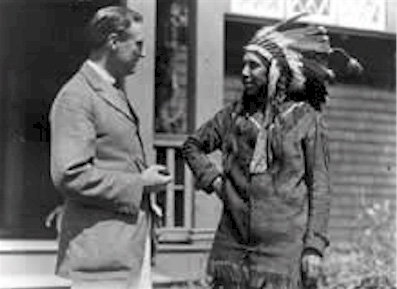 After he became President, FDR returned to his summer home for three brief visits – once in 1933, once in 1936, and once in 1939. His love of the island and his long associations with its people left a lasting impression.
In 1957, the Dead River Land Company bought the club holdings and for several years harvested lumber and pulp wood. Most of Dead River's holdings were eventually sold to a new Campobello Company, interested in developing and subdividing property of the Fundy side of the island.
In 1959, a gift of land from one of the original summer colonists helped establish Herring Cove Provincial Park. Herring Cove provides summer visitors with a challenging nine-hole golf course, excellent camping facilities, scenic picnic areas and woodland hiking trails.
In 1962, the Franklin D. Roosevelt International Memorial Bridge was officially opened.
In 1964, multimillionaire Armond Hammer helped establish the Roosevelt-Campobello International Park by gifting the cottage and its grounds to the Canadian and United States governments.